Hello, I'm Sarah!
I'm the face behind Sarah Morris Photography, and I could not be more grateful for each and every one of my beautiful clients-turned-friends. I love being a wedding photographer and a newborn photographer so very much! I consider it an honor to be trusted with your precious memories. I guarantee you, I do not take these memories for granted.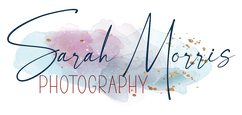 Just a little bit about me...
My husband and I are both from Memphis. Born and raised here. I'm living out my best life next to my best friend and hubby, William. Without him, who knows where I'd be?! He is my biggest supporter and cheerleader. He also keeps me grounded, constantly reminding me to come back down to earth. I am a big dreamer, and he keeps me balanced. We have 3 beautiful boys ranging in age from 10 months up to 15 years. I wear my Boy Mom badge with great pride! I love being a boy mom more than anything in the world!
I love the stripes and plaid, the endless legos, the action figures, the sports, the star wars, the little trinkets I found so thoughtfully placed under my pillow, the dirty hand prints, and sticky kisses. But most of all, the endless love that comes from these three beautiful boys. Each so different from each other, but each very much a mama's boy.
Growing up, I always envisioned meeting the man of my dreams, falling in love, getting married, and having sons. True. I've always wanted nothing more than to fall madly in love and be a mother to boys, and I clearly hit the jackpot! I'm not going to sit here and tell you that my life is one big fairytale, because it's not perfect. But I do love this crazy, beautiful, messy life that we live together. It's so imperfectly beautiful. Because we are together. Together. That is the stuff worth living for.
Thank you for choosing Sarah Morris Photography for your photography needs! I look forward to capturing you and your loved ones. I will strive to capture your emotions and bonds. The little details that give you butterflies in your stomach. The expressions you never want to forget! The in-between-poses-moments. That's the good stuff. ​
---